Right wine, right food at Al Aseel.
Sounds like the start of a joke… An Afghani, an Abbruzzese, a Lebanese, a Sicilian, and an Australian walk into the well-regarded Lebanese restaurant, Al Aseel. They order one of the lush banquets on offer, and the companions turn to the Australian to recommend a wine. Considering some of the robust flavours of coming dishes he checks the wide-ranging wine list and suggests a nice full and firm Verdelho as the answer. There's one from Three Ponds in the Hunter. All were delighted as the meal progressed – sumptuous food and a fine wine. A few more Three Ponds bottles were ordered in the interests of confirming the choice. In addition to the original Al Aseel at Newtown, you can sample their delights at Lakemba and Penrith – with Alexandria coming soon.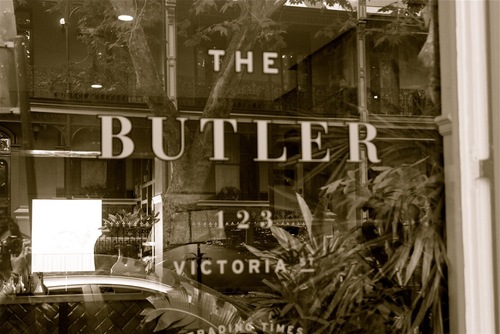 Caribbean blows cool in Potts Point
The busy lads from Applejack Hospitality have colonised another cuisine area of Sydney, planting a French-Caribbean flag on their latest venue, The Butler, at Potts Point. Hamish Watts and Ben Carroll, the guys behind chic and popular modern venues, Bondi Hardware; SoCal, Neutral Bay; and The Botanist, Kirribilli, have come up with another winner. The old Mezzaluna site has been totally refreshed to magically convey diners to the West Indies in furnishings and décor – still with views to The Domain. And Executive Chef, James Privett will enjoy himself creating tasty dishes to suit the look. The Butler is open 7 nights for Dinner, and Wednesday to Sunday for Lunch.
Kylie Kwong stays East for new opening.
Friday 12 December saw the opening of the latest venture from colourful chef, Kylie Kwong. You just cannot keep this girl out of the kitchen, or out of the minds of appreciative Sydney diners. The name of the restaurant on Macleay Street, Potts Point may ring a bell; yes, it's Billy Kwong! It is however a roomier space than her Surry Hills operation, able to seat over 140 diners. While there is a main dining area, the new layout will offer true bar dining also. There's an exciting and extensive, drinks, wines and cocktails list – but we just have to wait and see what menu magic Kylie Kwong comes up with this time. Billy Kwong, Shop 1, 28 Macleay Street, Potts Point
Restaurant moves: hot new happenings
Here are some quick snippets on new trends and owner moves on the Sydney dining scene. SUBCONTINENT: Bangladeshi street food will feature at "Bang", opening soon on Crown Street, Surry Hills. MALAYSIAN-CHINESE: "Hawker" is the name of the restaurant, and Hawker food its speciality. Just opened on Sussex Street. Grilled stingray, anyone? BIG BOYS TOYS: A couple of major local Restaurateurs/Owners have recently made interesting moves. Peter Petroulas, owner of "Prime" and "Intermezzo" at Sydney GPO, has secured and re-named Balmoral's Awaba Street Cafe. It will relaunch as "Beach House by GPO" with an Italian menu. Meanwhile, John Szangolies is making a colourful impact with "Sake Restaurant & Bar", and some stunning modern Japanese dishes, at The InterContinental Hotel, 33 Cross Street, Double Bay.
And Noah said...
"I don't care where the water goes --- if it doesn't get into the wine." How right he was. And how lucky are we in Australia, with the incredible range of wines and grape types available across all States and regions. And then there's the production of overseas grape types by local winemakers. In reds, take Sangiovese; it's available from at least 10 major or midsize wineries. Tempranillo is also being developed by many local winemakers. And in whites, Albarino and Fiano are starting to appear under Australian labels. Now it's up to us, the everyday consumer/wine drinker to support these adventures. After all, we tend to be creatures of habit, we find ourselves ordering a safe wine that we know. Well, why not open your mind and try something different. Restaurants are offering more variety, so look closely at wine lists. Talk to wine waiters and sommeliers. And you could discover a totally new and rewarding wine experience.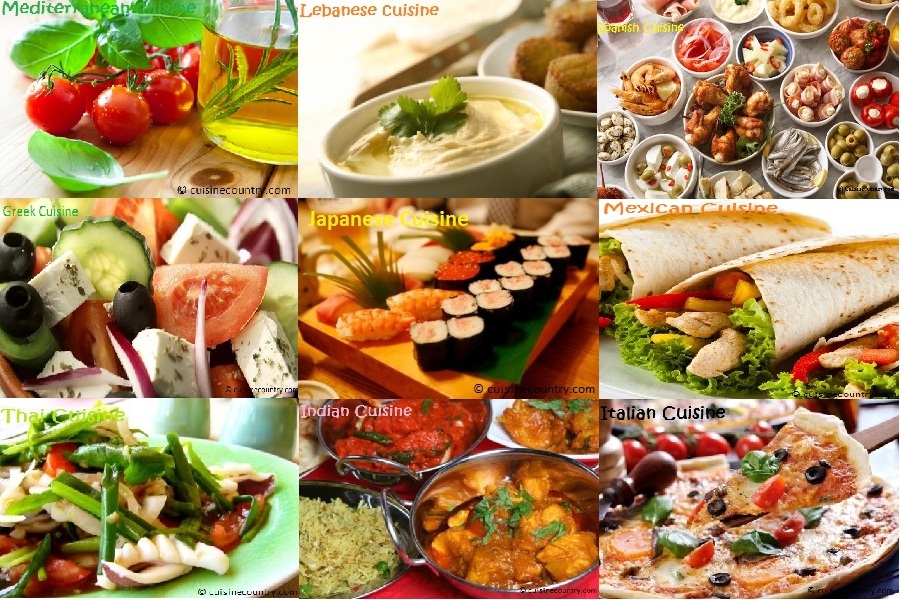 New Sydney dining: world kitchens rule!
Both diners and restaurateurs continue to make Sydney one of the most cosmopolitan food capitals in the world. Just check this quick round up of current and coming attractions. JAPANESE: A quick bite with legendary noodles in a popular eatery, Ramen-O-San, in Falcon Street, Crows Nest. Or dine more upmarket at the new Toko offshoot, Tokonoma – offering a superb menu and stylish setting, in Bridge St, City. GREEK: Exciting news for the Civic Hotel on Pitt Street, where Peter & Eleni Conistis put this pub diner on the map years back. My Kitchen Rules contestants, twins Helena & Vikki Moursellas to open Civic Bistro in April. MEXICAN: A burst of colour and food fun at a new bar & restaurant on the old Fish Face site on Darlinghurst Rd, Darlinghurst. Under owner Ricardo Acastillo, Playa Takeria has décor and menu inspired by Mexico's Caribbean coastal region. TURKISH DELIGHT: The owner of Balmain's renowned Efendy restaurant steps up a notch with news he will open a Turkish venue at Barangaroo. This will be preceded by Porteno chef, Ibrahim Kasif who will open his Turkish diner, Stanbuli, midyear in Enmore. All this great world dining – without expensive airfares!