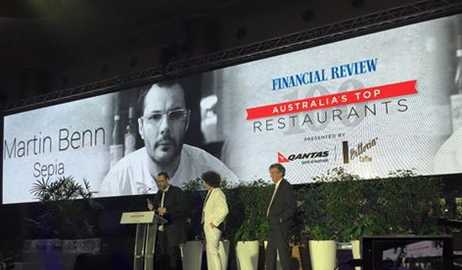 Australia Top 100 Restaurants
AUSTRALIAS TOP 500 RESTAURANTS Presented by Qantas Congratulations to the 500 restaurants that made it onto the 2016 list of Australia's Top Restaurants. Compiled in consultation with a distinguished Australia-wide panel. It forms an academy of chefs and restaurateurs whose votes will determine Australia's Top 100 Restaurants, to be announced on May 3, 2016. The discerning diners of Australia are also invited to vote for their top restaurant in The People's Award on March 1. Sign up to their newsletter https://www.australiastoprestaurants.com/index to be kept up-to-date on how to vote So what defines best? It means restaurants that are at the very top of their form, consistently delivering world class standards across every aspect of the dining experience. The very best food in terms of produce, flavour, skill, seasonality, creativity, excitement and spirit of place, and the very best wine and drinks offerings, in terms of quality, relevance and craft. It also means a level of design and atmosphere, formal or informal, that contributes to a memorable dining experience. Our top restaurants deliver a professional and personal standard of service that sets them apart from their peers. In short, these are the restaurants that help define and build our own culture of excellence, showcasing the very best of Australia on a world stage.
Australia's Top Ten Restaurants?
A recent restaurant survey has cast a wide net – in fact a national net – over the Australian dining scene. From this emerged the Chef Hat award winners for 2016. Just 462 restaurants across the country (and the cities) have made the cut. Topping this list are the Top Ten Australian Restaurants. In NSW, Sydney scored five of these. The prestigious restaurant venues were Rockpool, Sepia, Est, and The Bridge Room, all in the CBD – plus Quay down at The Rocks. Victoria carved up the other 5 major awards. The legendary Flower Drum, and Vue de Monde in the CBD – and Attica Rippon Lea in the suburb of Elsternwick - but the other 2 were out of town. These regional winners were Lake House at a lush spa setting in Daylesford (pictured) a fair way north-east of Melbourne – and in the opposite direction, 130 km south-west of Melbourne, Brae at Birregurra. That restaurant is really putting their neighbourhood on the map as the population is only some 680 people.
Holiday tastes – on the wilder side.
Bored with turkey, ham and chicken? Try some new and exciting tastes these holidays – whether dining at an unusual restaurant, enjoying a classy dinner at home, or trying a new wine for the first time. Asian STREET FOOD continues to make big news around town, and Westfield, Chatswood has just added a whole street of these eateries under the name HAWKER LANE. Summer calls for fruit and it's peak MANGO SEASON with lush samples from Bowen and Townsville in shops right now. A great dessert, they also give salads a refreshing zing. Love CHINESE DUMPLINGS? Try the Black Pepper Duck & Pumpkin Puffs at WORK IN PROGRESS, 50 King St, City. An all-rounder wine? A FRENCH PINOT NOIR will fill the bill – especially at around $20! It's Le Chat Noir 2014, from Vintage Cellars, or Dan Murphy. Happy taste adventuring on your summer break!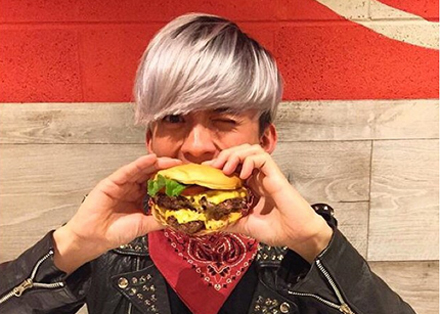 Coming Attractions - Sydney Dining
Just lately, there's plenty of movement in Sydney dining on both the Restaurant and Pub scene. BELLEVUE HOTEL: The dining room here in Paddington is a long-established favourite. But now it's had a dazzling internal makeover – and introduces a bright, brilliant new menu from ex-Becasse head chef, James Metcalfe. ONE TEA LOUNGE: At 73 York Street, David Yip, famous for his Ramen Burger, is offering a wild but wonderful menu – with many dishes including green tea as a taste element! PARRAMATTA PRIZES: Sydney's second city will welcome a Neil Perry BURGER PROJECT eatery and a super deli/food store from Salts Meat Cheese. They'll join existing hotspots like Jamie's Italian, and Bourke Street Bakery.